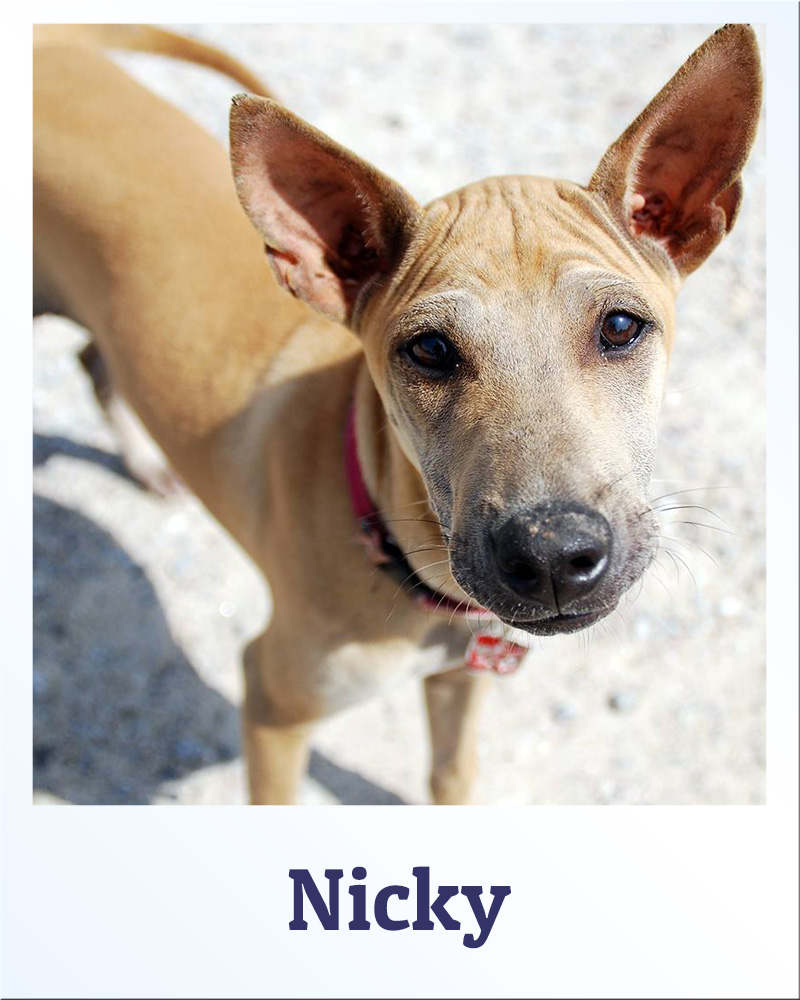 Hi, I'm Nicky!
I'm a small-medium sized short-haired female Thai dog born in August 2018.  I'm a loving girl and super strong!
My Story
I was dumped at a temple with my sister Josie when we were just 2 months old. I had a little accident hurt my head or spine, I'm not sure which it was, but remember I suddenly couldn't walk anymore and wasn't able to keep my head straight. The kind ladies took my to the vet and then their home. After some medication for a nerve/head trauma I totally recovered in only one week. I'm very playful, with lots of energy, but most of all I just want love. I promise I will not grow big and my very short fur is beautifully soft. I love to play with other dogs and get lots of fuss from my human friends.
ADOPT ME
If you can provide a secure, loving fur-ever home for me then please email adoptions@pawss.org
Want a really AWESOME last minute present?
Then our virtual adoption gift pack is perfect! Simply let us know which dog or puppy you would like to virtually adopt, your email address for delivery and the name of the recipient for personalization.
Adoption Gift Pack
We will email you pdf files of the following for you to either email to the recipient or download and print for a more personal touch:
Thank you letter from your new fur baby
Photo Postcard with location stamp
Official Personalized Adoption Certificate
+ A FREE Bonus Happy Holiday card (limited time only)
We aim to email all Gift Packs within 2 hours, but please allow up to 10 hours for delivery
Alternative ways you can help
We have monthly subscription packages where your support can help to pay for the food, medicine, clothing, bedding, toys, love and care these animals need. Select a Care Package below: